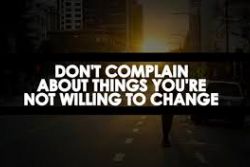 Poor customer service is inexcusable in any culture or language.
Just like many of the locals, Expats appreciate the value of receiving a good standard of customer service, however a significant number are seemingly happy to tolerate poor customer service, and instead complain about the stereotypical Spanish "manana" attitude to their friends at the bar, and resign themselves that this is Spanish way.
The reality is that this is not the case, and that by law every Business in Spain must have a complaints form - or 'hoja de reclamaciones' - available for use by any client who requests one.
Knowledge of this fact alone is valuable : For one, any business who refuses this is breaking the law, and for two simply asking for one demonstrates to the business owner that you are aware of your legal rights as a consumer, and therefore more likely to receive an immediate and reasonable response to your issue.
Recommended Reading :
* Complaining about your Telecoms Provider
* Complaining about your Lawyer
* Complaining about the Police
* Complaining about your Town Hall
Escalating the Problem :
Assuming that your request for the 'Hoja' did not elicit the response hoped for, and that you were handed the document, you will need to complete the form - whilst you are still on the premises - giving the date and time of the complaint, together with your name and contact details. The main body of the form is then given to asking you to clearly describe your reasons for complaint, which you should always endeavor to do in Spanish wherever possible, although English is technically permitted.
The Business you have the issue with will then complete the other part of the form, allowing them to give an explanation for their side of the story.
The document should then be signed and dated by both parties and you should attached any evidience you might feel supports your case, such as a receipt; invoice or photograph.
The 'Hoja' comes in a multi-colured triple-carbonated form, with the top page being white (to be passed to the Town Hall); the second page being green (for the complainant) and the third page being pink (to be retained by the business).
You should then take the top two sheets of the form to the Consumer Complaints department of your local Town Hall - or 'Oficinas Municipales de Información al Consumidor' - where each page will be stamped with the time and date, and the top (white) copy will be retained for the subsequent investigation.
You should keep your stamped copy on file for reference whilst the appropriate person at the Town Hall investigates the matter and reports back to you with their findings.
The procedure works with varying efficiency depending on the attitudes of each Town Hall in question and should only really be used for small to medium sized Businesses who do not already have a regulatory watchdog; for example a Bank, Public Body or Utilities Company, as these all have separate complaints procedures detailed elsewhere on Tumbit.com