Spanish stock market loses 5% - biggest fall in 3 years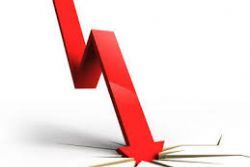 Spain's Ibex 35 index of leading stocks plummeted 5.01% on Monday, joining other European bourses hit by the fallout from the collapse of China's markets.
The fall marked the biggest daily drop in three years – since Spain received its banking sector bailout in summer 2012.
The companies most affected were steel producer Arcelor (-9.2%), oil giant Repsol (-8.03%) and Santander bank (-6.68%).
The Ibex began the session with falls of over 6.5% and at 2pm stood at 9,860.7 points, representing a drop of just over 13% since mid-July. Shares are below the levels they fell to earlier in the summer during the Greek crisis and when the eurozone itself looked under threat. The Ibex 35 is at its lowest level since January.
The Shanghai stockmarket closed 8.49% down on Monday, its biggest drop since 2007.
Paris and Frankfurt were also hit hard, both similarly falling by around 5% on what was one of the worst days in the markets in recent years.
Wall Street opened down 6%, having shed 1,000 points, while the Nasdaq plunged 8.5%, but recovered to half that within the hour.
Recommended Reading :
* First Spain-China fright train arrivs in Madrid
* Spain and Chna sign EU3 Bln business deal