Number of millionaires in Spain drops 21% in a year — Credit Suisse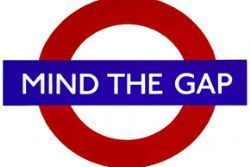 The number of millionaires in Spain has dropped by almost a quarter in just one year, according to figures released Tuesday by Credit Suisse.
In its Global Wealth Databook 2015 report, the bank ranks Spain ninth in the number of countries that have lost the most millionaires over the past year.
There are around 360,000 people in Spain who can show personal assets of at least $1 million (about €900,000). From the middle of 2014 to the same period this year, the number of millionaires has dropped by 94,000 (21%).
Countries that ranked higher than Spain with losses in the number of millionaires are New Zealand (-104,000), Sweden (-113,000), Canada (-176,000), Australia (-237,000), Italy (-378,000), Germany (-392,000), France (-631,000) and Japan (-681,000).
One of the biggest factors for these decreases has been a stronger US dollar, which Credit Suisse uses as the common currency in its study.
Other studies have shown that the ranks of the rich in Spain have grown since the crisis.
The Swiss bank also said that net wealth of Spanish households over the same one-year period has dropped by an average 15.5%. Houses prices also showed falls of 0.2% while market capitalization fell 14%.
Nevertheless, the report shows that the average wealth of adults in Spain has grown to $111,643 (€99,681) this year compared to 2000 when it was listed at $64,521 (or €57,608 at the current exchange rate).
On a separate front, Credit Suisse reported that 55.8% of Spaniards considered themselves part of the middle class, which is equivalent to about 20,948,000 individuals.
On the global stage, Spain's middle class makes up for 13.9% of the world's entire middle class structure. The United States and Canada make up the biggest chunk (38.8%), and are followed by Europe (33.1%).
Recommended Reading :
* Despite the eonomic crisis, Spain has more Millionires than ever
* Spain's rich up 40% since crisis : Study