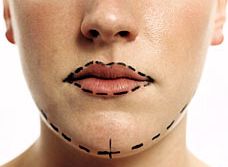 Those thinking about surgery for either cosmetic or corrective purposes are often drawn towards considering having the procedure in Spain due to either reasons of finance or personal privacy and recuperation.
However, patients should be wary of these so called "cosmetic surgery holidays" offered by unethical clinics abroad, after recent research has demonstrated the number of people suffering complications on their return home has increased in the past 18 months.
The British Association of Aesthetic Plastic Surgeons (BAAPS), which represents one in three of all plastic surgeons in the UK, reported that a quarter of all members surveyed had noted a rise in patients complaining of complications due to taking surgery abroad.
The report found widespread unethical marketing tactics by websites offering these packages overseas. It also found that:
• 90% of those surveyed did NOT mention any risks or possible complications from surgery.
• Over 50% did NOT offer personal consultations prior to surgery.
• 39% did NOT include details of the procedures.
- The top five countries from which surgeons reported seeing patients return with problems were South Africa, Poland, Belgium, Turkey and Thailand.
Overall the report revealed Britain's growing enthusiasm for cosmetic surgery. The number of gynecomastia operations – sometimes called "man boob" reductions – has soared by 1,000% over 5 years, largely driven by middle-aged men wanting to be able to bare their chests on holiday. BAAPS reported 22 of these operations being performed in 2003 - to 323 in 2008.
One of the most common "Cosmetic Tourism" procedures is a tummy tuck, yet it is also one of the operations that carries the highest risk – one in five patients report post-operative problems such as wounds being unable to heal properly. Another common operation that takes place overseas is breast augmentation, which carries a 10% risk of problems, such as scarring or loss of sensation.
Unfortunately it seems that unethical websites offering such procedures is set to further increase over the coming years. Nigel Mercer, the President of BAAPS says that his number 1 concern is the poor standard or post-operative care generally received in these circumstances.
A further Professional body for surgeons - the British Association of Plastic, Reconstructive and Aesthetic Surgeons (BAPRAS), has urged the NHS to treat patients suffering complications from surgery abroad - but only when they are in severe pain or have life-threatening conditions.
The rise in popularity of cosmetic surgery abroad has obviously resulted in many unscrupulous websites and clinics rising up to meet this increase in demand. However, it needs to be said that there are many professional clinics that are qualified and experienced in offering a number of procedures.
So once you have made the decision to seek cosmetic surgery abroad, how can you find a reputable, reliable and professional clinic?
• Plan a period of research – don't just jump straight in and contact the first Clinic that you find
• Ask around for personal recommendations if you can
• Look at the website – don't be put off it warns you of any risks involved in any procedure.
• Does the clinic offer a personal consultation prior to any procedure ?
• What is the standard of aftercare offered ?
• What are the professional qualification and accreditations of the Surgeon that you will be using ?
• Will the procedure be insured ?
Whilst on balance cosmetic surgery is generally cheaper in Spain than in the UK, the actual cost of the procedure should be perhaps one of the last considerations. Spain is very fortunate in having a number of well respected establishments combined with a fantastic climate for a short holiday to recover and the proximity to the UK, which means that the country has much to offer as a cosmetic surgery holiday destination.