Amancio Ortega is now world's richest man, says 'Forbes' magazine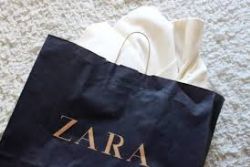 Spanish clothing magnate Amancio Ortega has been named as the richest man in the world by Forbes after the magazine updated its rankings to take into account the latest rise in the stock market value of his Inditex group.
Shares for Inditex, which encompasses global fashion brands such as Zara, Massimo Dutti, Bershka, Oysho, Pull and Bear and Stradivarius, reached an all-time high on Friday, taking the fortune of its founder above the €70-billion mark for the first time.
Forbes on Friday valued Ortega's wealth at $79.6 billion – around €71.7 billion at the current exchange rate.
The figure moves him above Microsoft founder Bill Gates, whose fortune rose to $78.1 billion on Friday morning.
Pinning a value on a fortune such as Ortega's is no easy task, especially when it not only consists of company shares, but also property and other business dealings. This in part explains why the Galician businessman is not yet top of the Bloomberg rich list.
In Ortega's case, his 59.294% stake in Inditex alone is valued at €62.3 billion at the group's current share price of €33.70.
The value of Inditex stock has multiplied in the last few years, with chairman Pablo Isla recently recognized as the third-most successful executive in the world by the Harvard Business Review.
Ortega started out manufacturing women's dressing gowns in A Coruña over half-a-century ago, opening his first Zara store in the Galician city in 1975 before branching out across Spain. He founded Inditex as the clothing group's holding firm in 1985 and opened his first international store, in Porto, in 1988, quickly expanding to New York (1989) and Paris (1990).
Today, Inditex comprises eight main brands and boasts over 6,700 stores in 88 countries, employing over 140,000 people.
Recommended Reading :
* Spain's rich up 40% since crisis : Study
* Despite the econmic crisis Spain has more multi-millionaires than ever