Orange Spain unveils 6GB/mth mobile data plan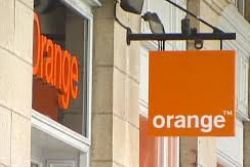 Orange Spain has announced the launch of a new tariff designed to compete with other high-data plans such as rival Yoigo's Sinfin (Unlimited) tariff.
Orange's new plan, dubbed Ballena Play, comes with 100 minutes of calls and 6GB of mobile data at 4G speeds for EUR 25.95 per month. SMS cost 12 eurocents while those exceeding the monthly call allowance will have to pay an additional 21.78 eurocents per minute plus a 20 eurocent call setup fee.
The operator is also bundling 6 months free access to the Deezer music streaming service as well as a smartphone replacement scheme if the customer's device develops a problem.
Yoigo recently announced plans to relaunch its Sinfin tariff, which previously came with 20GB a month of mobile data for EUR 29 per month, in time for the Christmas campaign.
Recommended Reading :
* Orange Spain launches 4g for prepay card users on 18th October
* Orange Spain to raise tariffs from October