Sean Connery's wife faces tax fraud charges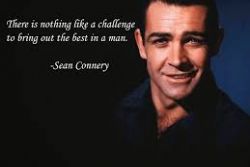 Sir Sean Connery carried chivalry too far by delaying his testimony in a tax-fraud case involving a mansion he owned in Spain, allegedly to hide his wife's involvement in the case, Spanish authorities said.
The 85-year-old actor, the original movie James Bond, has been cleared in the case, but now his wife, Micheline Roquebrune, 86, is on the hook, reports the New York Post.
She was charged Thursday with aiding and abetting the alleged fraud, which Spanish officials have dubbed "Operation Goldfinger", according to The Guardian.
She faces 2.5 years in a Spanish slammer and an EU20 Mln fine if convicted.
The investigating magistrate, Alfredo Mondeja, described as "incomprehensible'' the delaying tactics allegedly used by Connery, who was knighted in July 2000 by Queen Elizabeth.
Mondeja also said, "Perhaps it would lead one to think that [Connery's] idea was to protect or hide the acts or participation of the actor's wife.''
Connery was cleared of involvement after submitting a 56-page affidavit, reports The Guardian.
Reports say that Roquebrune has denied the allegations. She is charged in connection with the plot to defraud Spain out of more than EU7 Mln.
Recommended Reading :
* Spanish courts dismiss case against 007
* Judge orders Sean Connery to pay 'Bond'