Spain's home mortgages rise by 20.2% in Sept.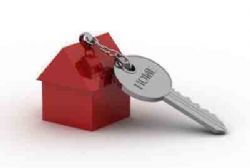 The number of home mortgages granted to prospective buyers in Spain increased by 20.2% in September when compared with the same month of a year earlier, official figures indicated.
According to data published on Thursday by Spain's National Statistics Institute (INE), a total of 23,828 home mortgages were granted in September, up 23.6% from August.
The amount of capital loaned in the 9th month of the year rose by 24.3% when compared with a year earlier to EU2.619 Bln, 30.3% more when compared with a month earlier.
Meanwhile, the average mortgage value stood at EU109,926, which meant a 3.4% increase in comparison with a year earlier.
The INE also reported that in the first 9 months of the year the number of home mortgages increased by 21.6% when compared with the same period in 2014, with the amount of capital loaned rising by 25.4% year-on-year and the average value of mortgage increasing by 3.2%.
Home mortgages have been rising by more than 10% for 16 months on a year-on-year basis.
Recommended Reading :
* Spain's housing sales rise by 24.2% in August
* Property crowd funding platform launched in Spain