Spain's largest ever corporate bankruptcy ?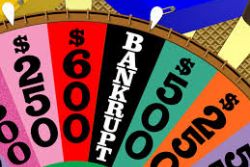 Shares of Spanish renewables giant Abengoa closed down over 30% on Thursday, one day after the company began insolvency proceedings.
Shares fell 54% on Wednesday after potential investor Gonvarri, a division of Basque industrial group Gestamp, announced it would not be injecting fresh capital of some EU350 Mln into the Seville based company, according to Reuters.
In a statement released yesterday Abengoa said it would continue negotiations with its creditors, "with the objective of reaching an agreement that ensures the Company's financial viability."
In Spain, businesses are able to enter pre-insolvency proceedings and have four months to find an agreement with creditors in order to avoid an insolvency process and potential bankruptcy.
Wednesday saw Fitch downgrade Abengoa's Issuer Default Rating, or IDR, to 'CC' from 'B', with its senior unsecured rating also falling from 'B' to 'C'. Fitch also revised the company's Recovery Rating on senior unsecured debt to 'RR5' from 'RR4'.
"This rating action reflects this morning's announcement that Abengoa intends to seek protection under Article 5 bis of the Spanish Insolvency Law (Ley Concursal) and will negotiate with its creditors a debt restructuring," Fitch said in a release.
If Abengoa – which will be taken off Spain's blue chip Ibex index on November 27 – is not able to restructure, it could potentially be Spain's largest ever corporate bankruptcy, according to Reuters.
At the end of September, a source familiar with the matter said that Spanish and international banks' total exposure to the company stood at roughly EU20.2 Bln, the news wire said.
Commenting on the potential exposure of banks, BNP Paribas said in a morning note on Thursday that "Spanish banks do not disclose details of loans to individual companies but their overall feedback is that the numbers circulated in the press are overstated because they include financing to subsidiaries and individual projects."
"El Confidencial reports this morning a total exposure of Spanish banks to Abengoa of EU4.3 Bln," the note added.
Recommended Reading :
* Spain's Government approves the 'Sun Tax'
* Spain to tax consumers who store their own renewable energy