Spain bans Repsol from building new gas stations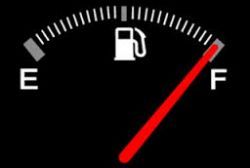 In an effort to tackle Repsol´s overwhelming dominance of Spain´s fuel retailing market, the government has told Repsol it will not be able to open any new service stations in 31 provinces during a one-year period.
The law, implemented in 2013 by the current government, stated fuel operators which acquired more than 30% of the market share would be unable to open any new sites. The market is measured by province, reason why Repsol will still be allowed to open new gas stations in 13 provinces, including Barcelona.
Two other fuel retailers, Cepsa and Disa, will be also be unable to open new gas stations in the provinces where they exceeded the 30% share, three and two respectively.
The company currently has 4,428 Petrol Stations in Spain : 1 for every 10,500 head of population.
Recommended Reading :
* Spain fines Repsol EU22 Mln over Petrol price-fixing
* EU ruling on fuel tax to cost Spain billions