The law in Spain states that you are required to register your Vehicle with Spanish plates within 6 months of bringing it into the country.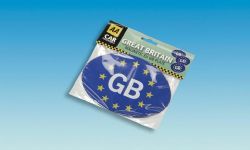 The law in Spain states that you are required to register your Vehicle with Spanish plates within 6 months of bringing it into the country. After 6 Months it must have Spanish registration or it must leave the country for a continuous 6 month period. Why? - Think about the situation in reverse : Imagine that you are driving your completely legal UK registered car in the UK and you are involved in a minor accident with a foreign registered car which has been in the UK for over a year but still has foreign plates on it. After being in the UK for 12 Months it would not have a certificate of road worthiness (MOT) from its own country which will automatically render its insurance null and void and leave you with a legal and financial headache!
Now reverse the above situation and you have your answer! (but this time it's you who are at fault!)
One of the popular comments that you will hear from the various expat "experts" in your local bar could be " Tell them you are here on Holiday and then take the car back to the UK and get it MOT'd and Taxed and then bring it back again "
Wrong! Unless you have resident status in Spain you can only keep a car here for up to six months. Then it has to go back to the UK for a further six months. You might bluff a routine roadside stop from the Guardia Civil (of which there are surprisingly many) once or twice with that story but, in the event of something more serious, you would have to prove that the car was only here for six months of the year in a court of law and that might be a little difficult when the local Guardia Civil has been taking notes in his black book over the last year.
In the unfortunate event of you being involved in a serious traffic incident you would probably be asked by your insurance company to provide proof of continuous residence in the UK for a full six month period within the twelve months up until the date of your accident. This would include credit card receipts, debit card receipts, petrol receipts, rent/ mortgage payments etc... They could also ask to see your passport stamped at the correct dates with entry and exit stamps.
There have been many recent cases of cars being impounded byVarious Town Halls - reason being given that they had exceeded the six month time period and had still not been re-registered with Spanish plates.
The easiest way to avoid this unnecessary hassle is to....
Re-register your car.
Change your driving licence to a Spanish one.
Buy Spanish insurance.
It really is a simple as that.
If you are still in any doubt as to the legality of your car then simply ask your insurance company for a letter stating that they are aware that you are a permanent resident in Spain but that you are still driving a UK registered car with no Tax or MOT but they are quite happy to carry on insuring you on a fully comprehensive basis until the policy expires.
Once you have that letter, keep it with you at all times.
There are many Specialist Car Importation Companies that can do this for you, but most Gestors are also able to undertake this kind of work.
A special registration Tax of around 12% is payable which is calculated on the Vehicles Current Value (based on the vehicles original market value in Spain)