Grim January for Domestic Violence in Spain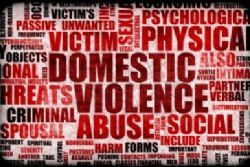 The year 2016 has had a tragic first month, due to a spike in the number of women killed in cases of domestic violence.
According to officials, a total of 8 women were killed in attacks perpetrated by their current or ex-partners, according to officials.
In past 14 years, only one month of January has seen more such murders, when 9 victims were registered in 2006.
But the figure is the same as the number of the victims seen in the first month of 2003, 2011 and 2012, which would suggest that legislation aimed at combating domestic violence passed by Congress in 2004 has had little effect in stopping the number of cases.
Nevertheless, there have been improvements in the way authorities have been helping victims.
More women are calling 016, the telephone number where they can anonymously seek attention. The service, which was launched in 2007, received a record number of 82,000 phone calls last year.
In addition to the eight victims, another case last month saw the death of a 17-month-old infant, who was thrown out of an apartment window by a 30-year-old man after the child's mother found him trying to sexually abuse the baby.
The 18-year-old mother was hospitalized after being beaten by the aggressor. The suspect was later arrested and is now in custody.
Recommended Reading :
* Outrage over Archbishop of Spain comments against Women
* The successes and failures of Spain's fight against domestic abuse