Orange Spain to invest EUR 30 mln in Murcia FibreOptic rollout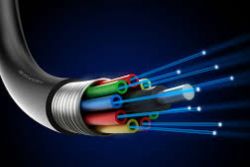 Orange Spain has announced a major investment to substantially increase the coverage of its FTTH and 4G networks in the region of Murcia.
The company said its fibre-optic service will be expanded to around 184,000 households in the cities of Murcia, Cartagena and Alcantarilla thanks to an investment of around EUR 30.5 million.
The operator has also invested around EUR 43 million to improve the local 4G and 4G+ (LTE-A) infrastructure to 91% coverage and EUR 3 million to expand ADSL services to 100%of Murcia's population.
Recommended Reading :
* Spain jumps 6 places in internet speed ranking
* Spain offers EUR 63 Mln in funding for rural broadband