The Inspección Técnica de Edificios (ITE) comes into force in 2012, but what is it for, and which properties does it apply to ?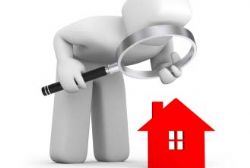 A Decree passed in Parliament in 2011 called for closer regulation on Spain's ageing properties to ensure that the correct structural and safety measures were met, however, it wasn't until the new Government was sworn into office that the finer details of the new law, and how it would be regulated, were finalised.
This new requirement, known as the Inspección Técnica de Edificios (ITE) comes into effect in July of 2012.
What is the ITE for ?
Think of it as an ITV / MOT but for your house instead of your car. It is to ensure that older properties are properly maintained and not going to cause any damage to surrounding private or public property, or more importantly, injury to people.
Which Properties does it cover ?
The ITE applied to all properties which are 50 years old or more, situated in municipalities that have 25'000 or more residents.
However, this is the minimum requirement and the Autonomous Communities are free to apply stricter regulations if they so wish.
A similar regulation is already in force for older townhouses in the Valencian Community.
Who issues the certificate ?
The law states that a 'competent body' should undertake the test, who will be approved by the municipality where your property is located - this could be a Surveyor, Architect or Structural Engineer. However, the best place to start is probably speaking with the technical department at your local town hall.
What then ?
The 'competent body' will check the structure of your house and, if everything is satisfactory, will issue you with the ITE Certificate. If it fails the inspection, like with the ITV for a car, you will be issued with a failure slip advising you of what repair work should be carried out and by what date, when a re-inspection will take place.
What if I don't bother ?
Well, firstly it will be a condition of selling such a property that you are required to produce a valid ITE certificate - so no ITE = no sale.
Secondly, anyone either not having a certificate, or having not undertaken the required repair work by a certain date can and will be penalised - with fines ranging from between 1'000 to 6'000 Euros.
Thirdly, a Town Hall can also issue a warrant for legal entry to your property to undertake such an inspection if you should refuse.
What then ?
Ok, so you have been issued with your ITE certificate, all good - but again, as with the ITV for a car, once your property passes the 50 year mark you will be required to renew your certificate every 10 years.
Anything to look out for ?
Aside from being aware of any regional variations to this law that may apply, you may wish to ask yourself this : Your property may fall under the category of being in a municipality with 'under 25'000 inhabitants' at this moment in time - but don't assume that this will always be the case - population numbers can and do change!