EU intervention sought over UK-Spain Gibraltar airport row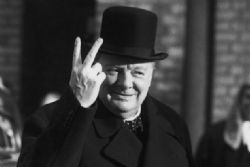 Aviation industry leaders want EU transport ministers to intervene to help settle a dispute between Britain and Spain over Gibraltar's airport which threatens proposals to smooth travel across the bloc.
The dispute over whether the territory's airport should be included in EU legislation on aviation could paralyse a shake-up of European airspace and has blocked progress on matters from passenger rights to ground-handling liberalisation.
The airport's runway crosses the only road connecting Spain to Gibraltar, a British overseas territory.
Spain claims the whole of Gibraltar but views the isthmus containing its airport as a distinct issue. Madrid argues that it was not included in the treaty ceding Gibraltar to Britain three centuries ago, and so has always been Spanish territory.
Representatives of airlines, airports, traffic controllers and plane manufacturers have written to ministers of both countries and the Netherlands, which chairs EU meetings, protesting at the damage to a sector caused by the dispute.
They want EU transport ministers to discuss the four-year-old impasse at a meeting on June 7.
"Unfortunately, and unacceptably, this deadlock has led to major delays in advancing some of the most important European air transport files to the detriment of consumers," the heads of 10 industry groups said in the letter, seen by Reuters.
"The industry believes that this situation has now become unsustainable."
Britain has backed their complaint and responded by accusing Spain of breaking a 2006 agreement to co-operate.
Britain and Spain cannot agree whether the airport should be covered by EU aviation laws and until that dispute is resolved, no progress is possible on EU aviation reforms.
"It is regrettable that since 2012, Spain has chosen to ignore its own commitments, which had included removing its objection to the inclusion of Gibraltar airport in EU aviation legislation," British Transport Secretary Patrick McLoughlin told aviation bosses, according to a copy of his reply seen by Reuters.
A Spanish transport ministry official said: "Spain has always been ready to find a neutral solution to the problem".
A Dutch official said the Netherlands, whose transport minister will chair the June 7 meeting, was studying the industry's letter.
Recommended Reading :
* Margallo again raises Brexit and joint sovereignty of Gibraltar
* Spain would raise 'Gibraltar' the day after Brexit : Margallo