Vodafone Spain to offer fibre in 750,000 more homes by Dec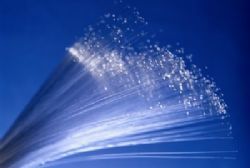 Vodafone Spain is looking to extend its fibre-optic network to a further 750,000 homes throughout the country by the end of the year, reports website Neeo.
Vodafone's network reached a total of nearly 9 million Spanish households at the end of the third quarter thanks in part to its joint fibre build with Orange.
The operator has also begun offering fibre services in 4.2 million homes throughout the country that aren't yet covered by its own network after reaching an indirect access deal with Telefonica.
Recommended Reading :
* Vodafone Spain targeting 9 Mln fibre homes in 3 - 4 months
* Spain jumps 6 places in internet speed ranking