Outrage as Spain Wins £150m UK Steel Contract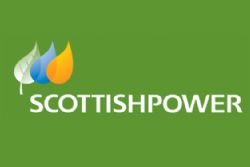 Controversy erupted this week as Spain was awarded a £150m contract to build steel parts for a wind farm project in East Anglia, funded by UK taxpayer money.
Scottish Power, owned by Spanish electricity giants Iberdrola, awarded foundation building contracts for the wind farm to Navantia, a Spanish shipyard backed by the Spanish government.
Newcastle based OGN Group had hoped to secure the investment and around 2,000 British jobs, however the news has caused a crisis and uncertainty about jobs.
Mary Glindon, Labour MP for North Tyneside, said: "If the Government wants to ensure work comes to British workers they have to take a stronger line with these companies"
"Why should the British taxpayer give money to support companies unless there's some material benefit to the UK? It's not international aid, its business." She added.
News of the award comes days after British PM Theresa May met with her Spanish counterpart in Madrid, caretaker Prime Minister Mariano Rajoy.
Scottish Power said it awarded the contract following an open tender process, and the company – Navantia – was selected based on its technical and economic competitiveness – Adding, "It is not possible to award contracts to every UK company which tenders, especially if bids for contracts are not competitive."
Yet, avid Tumbit news readers will remember that Navantia, technical and economic competitiveness are not synonymous.
Navantia, a state supported Spanish shipbuilder, was commissioned to build FOUR Spanish Navy submarines costing €2.2bn and due for delivery in March 2015.
However, the project famously ran into trouble as it was discovered well into construction that the boats were too heavy and would sink if put into use.
The project was subsequently delayed until 2017 at the earliest, costing the navy millions more to correct the problems as well as having to pay the costs of maintaining its current ageing fleet of submarines.
Scottish Power will receive millions in taxpayer funded subsidies over the 15 year period of the project. However, foreign companies given huge sums of taxpayer money only to then send it abroad, especially to their home countries, defies any kind of logic and the long term tangible benefits of government supported infrastructure projects.
Recommended Reading :
• Spain Wastes €680 Million on Submarines That Sink
• Spanish MoD delays submarine program
• Spain Offers to Build Battleships for India