Spain should tackle pending banking sector adjustments - IMF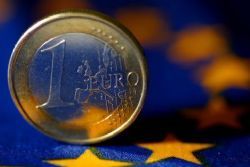 Spain should address lingering weaknesses in its financial sector and implement further structural reforms in its labor market to maintain strong economic growth, the International Monetary Fund (IMF) said on Monday.
"Without further determined progress on structural reforms and rebuilding of fiscal buffers, the economy would remain vulnerable to shocks and risks leavings some segments of the population behind," the IMF said in the concluding statement of its 2017 report on Spain.
"It is time to tackle the remaining vulnerabilities related to elevated public debt and complete the still ongoing post-crisis banking sector adjustment," it added.
The IMF said Spain's economy recovery had remained strong and revised its growth forecast to 3.1% for 2017 compared to a previous estimate of 2.6%. Earlier in July, the Spanish government raised its own forecast to 3.0% in 2017 and 2.6%in 2018.
The IMF also said reducing still high structural unemployment, especially among Spain's young, and raising productivity growth would be critical for Spain's medium-term economic prospects.
Spain's jobless rate has come down but still stands at 18.8%, currently the 2nd highest in the EU after Greece.
Regarding the country's financial sector, the IMF said that the "swift resolution" of Banco Popular had removed a source of uncertainty in the banking system.
Popular was taken over by Santander on June 7 for the symbolic price of one euro after European authorities stepped in to prevent its collapse.
But, the IMF said in spite of recent consolidation among Spanish banks, there was still room for more mergers or other measures which would help strengthen their profitability.
It said that while lenders had shed non-performing loans and foreclosed assets such as properties sitting on their balance sheets, they remained "relatively high" in a few banks.
<>p>"A more proactive approach to dealing with legacy issues would help prepare the banking system for new challenges," the IMF said.
Recommended Reading :
* IMF upgrades Spain growth forecast, warns of reform slowdown
* Spain raises growth forecast for 2017