Spain watchdog proposes opening up more spectrum for 5G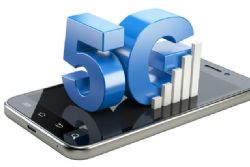 Spainís communications regulator CNMC has announced the publication of a wide-ranging proposal on the reallocation of spectrum and frequency slots to allow operators to deliver faster and better services in the run-up to 5G.
The reorganisation will require a second digital dividend following the DTT retuning carried out in 2014 that freed up space in the 800Mhz slot.
In addition to an auction for 700MHz frequencies that will require another DTT migration, the watchdog has now proposed to Spainís Digital Agenda Ministry that space be made available in the 1,500MHz, 2,300 MHz and 3,400-3,800 MHz bands.
The CNMC said the 1,500MHz band is currently free but the 3,400-3,800 MHz frequency range, considered ideal for 5G, is currently used for electronic communication and military use and will have to be made available to operators to meet the EU's recommended target of 1,200MHz.
The regulator has also called for the current spectrum limits of operators in both low (up to 1 GHz) and higher bands (over 1 GHz) be revised with a view to encouraging more competition.
The proposals have been published to coincide with a public consultation on the countryís 5G plan recently launched by the Ministry for Energy, Tourism and the Digital Agenda.
Recommended Reading :
* Lycamobile teams up with Telefonica to launch 4G in Spain
* Price hikes expected after EU roaming charges scrapped