Spain's Inflation Rises As Estimated In September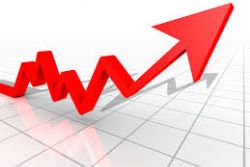 Spain's inflation accelerated for the second straight month, as initially estimated, in September, final data from statistical office INE showed Wednesday.
Consumer price inflation rose to 1.8% in September from 1.6% in August. This was the highest inflation in 4 months and matched flash estimate published on September 28.
EU harmonized inflation slowed to 1.8% in September from 2% in the previous month. The annual rate was revised down from 1.9%.
Month-on-month, consumer prices gained 0.2% and the harmonized index of consumer prices climbed 0.6%. Both CPI and HICP monthly rates came in line with preliminary estimate.
Further, data showed that core inflation held steady at 1.2% in September.
Recommended Reading :
* Spain's housing sales increase by 16pct in August
* Spain's state deficit stands at 1.84% of GDP v 2.85% a year ago