15 Spanish Retailers reported for abusive customer service premium tel no's.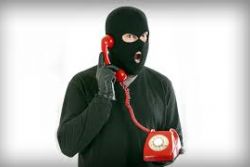 Spanish consumer rights group FACUA has reported 15 retailers for breaching the law by facilitating consumers high cost customer service phone lines for enquiries, complaints and hiring specific services. Those reported are: El Corte Inglés, Dia, Worten, Hipercor, Eroski, Leroy Merlin, Conforama, Supersol, Mediamarkt, MAS supermarkets, Covirán, Mercadona, Fnac, Carrefour and Toys'R'us.
The association has submitted its complaints to the consumer protection authorities of the autonomous communities where the companies have their headquarters : Madrid, Andalusia, Catalonia, the Basque Country and Comunidad Valenciana.
Seven of them offer 901 or 902 prefix lines to manage their customer service for all kinds of enquiries, hiring or event: Covirán (901), Fnac (902), Mas (902), Media Markt (902), Conforama (902), Eroski (902) and Supersol (902).
Some others offer these high cost lines for specific services: El Corte Inglés, for instance, offers a 900 prefix line (free) for their e-commerce customer service, but at the same time offers 901 and 902 numbers for those clients who have enquiries about their shops. Hipercor, supermarket that belongs to the same group, has the same protocol.
Something similar happens with Leroy Merlin: to contact their online shop and their Madrid headquarters consumers can use a 900 number or a regular landline, depending on the case. However, to shop by phone, clients have to use a 902 line.
Mercadona and Carrefour are noteworthy cases. Mercadona advertises a free 900 prefix number as the only way to contact customer service, but at the same time, the only way to register as a client to be able to shop online is using a 902 prefix number. Carrefour advertises a regular geographic number for all services... except to buy travels or show tickets (901 number).
Tricky alternatives
There are other companies who offer 901/902 prefix lines as alternatives to regular geographic numbers or even free lines, without warning the high cost their use imply. That happens with Worten (their customer service is a 902 number, except for companies, who can use a regular geographic number), and Dia and Toys'R'us (offer a 902 prefix line as an alternative to a regular geographic number).
This makes a total of 60 companies denounced by FACUA for offering high cost phone numbers for customer service or skipping the legal obligation of offering free lines (mandatory for telecom companies, electricity and gas suppliers). In the recent months, the association has reported 14 telecom companies, 20 airlines, eight energy suppliers, the national railroad company Renfe –which allegedly will substitute their 902 in July-, the national postal company Correos y Telégrafos and their subsidiary Correo Exprés.
In the coming days, the association will submit a new set of complaints for similar irregularities against financial institutions and insurance companies.
FACUA is running the campaign #Stop902 to call on consumers to fight this type of abuse on customer services. Consumers can join in on the website FACUA.org/Stop902.
Recommended Reading :
* Mercadona reveals suppliers to fight claims of ditching Spanish produce