AENA to lower fees for private and light aircraft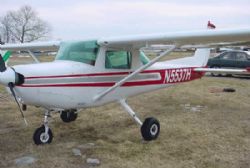 AENA are planning to a 47.6% reducation in their general aviation rates as from next year, with aircraft of between 1 and 2 ton will pay a reduced landing fee at 40 of the 47 airports in the AENA network of airports.
This price reduction has been possible through a number of industry reforms by the Ministry of Development.
As far as commercial airports are concerned Bilbao, Fuerteventura, Girona, Ibiza, Lanzarote, Menorca, Santiago, Seville, Tenerife and Valencia will recieve a 64% reduction in costs compared to their 2011 rates, with the charge for private light aircraft to land at these aiports being dropped to 30 Euros per flight.
Meanwhile, Almeria, Asturias, A Coruña, Granada-Jaén FGL, La Palma, Murcia-San Javier, Reus, Santander, Vigo and Zaragoza will lower their rates by 51% compared to 2011, with landing costing just 17 euros.
In the case of airports and heliports in Albacete, Algeciras, Badajoz, Burgos, Ceuta, Cordoba, Four Winds, El Hierro, Huesca-Pyrenees, La Gomera, León, Logroño, Melilla, Sabadell, Salamanca, San Sebastian, Son Bonet, Pamplona , Torrejón, Valladolid and Vitoria prices will be reduced by 41% compared to 2011, with light aircraft paying just 10 euros just to land at these airports.
Only at major airports (Madrid-Barajas, Barcelona-El Prat, Palma de Mallorca, Alicante, Malaga, Gran Canaria and Tenerife) will the charge will rise by 2.9%, below the rate current inflation. The same increase will apply to the school and training flights at all airports and heliports.