El Hierro eruption may be confirmed over in 48 Hours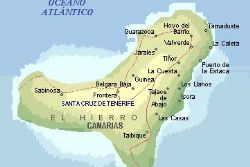 The President of the Canary Islands Regional Government, Paulino Rivero, spoke to members of the press earlier today with regards to developments concerning the volcanic eruption off the south-west coast of El Hierro.
Scientists expect to know within the next 48 hours whether the eruptive process will have come to an end or not.
Rivero was speaking in an interview on TVE, where he spoke of how there has been a recent decrease in tremors, and that bubbles and volcanic materials have all but disappeared over the last few hours. However, the President warned that it remains to be seen if the activity has subsided temporarily, or ended altogether.
"In principle, scientists have called for 48 hours to see if it has finished or if there might be another issue," he said.
Read further news stories about the El Hierro Volcano by clicking the link HERE .