Spanish Mortgage lending continues to slide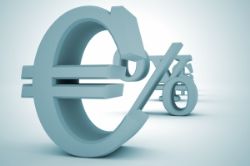 The number of successful Spanish mortgages applications awarded for home purchases fell for a 17th consecutive month in September, due in part to rising unemployment as banks reined in lending amid an increase in the cost of borrowing and bad loans.
The number of home loans fell 42% from 2010 following a 41.7% drop in August, the National Statistics Institute (INE) announced in an e-mailed statement earlier today. The Total value of mortgage loans fell by 45.8%.
Spain is struggling to market a surplus of 700,000 unsold homes following the collapse of the property market, which pushed the unemployment rate to 22.6%. The Bank of Spain estimates 176 billion euros of soured assets linked to real estate have piled up on the books of the country's banks, which are struggling with rising financing costs.
People's Party's leader Mariano Rajoy, who beat the ruling Socialists in general elections on Nov. 20, has pledged to bring back tax rebates for mortgage holders and clean up banks' balance sheets as part of his plan to reboot a stalled economy and restore the AAA credit rating that Spain lost in 2009.
Spanish home prices have fallen 28% on average from their peak in April 2007, according to a Nov. 2 report by Fotocasa.es, a real-estate website, and the IESE business school. Property transactions fell 28% in September from a year earlier, the seventh decline, INE data shows.