Corvera protocol published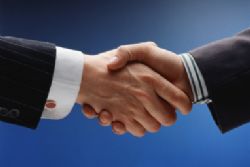 Yesterday´s edition of the Official Gazette for the Region of Murcia gave details of of the agreement signed between the Regional Department of Works and the Ministry of Public Works, which sets the direction for the development of civil aviation in the region.
The article noted that 'both parties are aware that civilian traffic in the Region of Murcia should only be through the international airport [Corvera], targeting the San Javier air base military aircraft only. "
The agreement also specifically mentioned how the Autonomous Region of Murcia granted administrative concession to Aeromur back in 2007 to permit the construction and operation of the international airport, which is expected to be operational by Summer 2012.
"Both parties are aware of the importance of aviation and air transportation to economic development in the Region of Murcia, as well as to meet the networking needs of citizens and businesses", the article continued.
The agreement was formally signed in Madrid on November 16th by the Secretary of State for Transport, The Ministry of Development, Táboas Isaiah, and the Minister of Public Works for Murcia, Antonio Sevilla.