Castellon Airport spends 90k on Falconry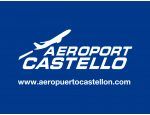 The private owner of Castellón Airport (Aerocar) has awarded a Falconry contractor a tender for €90´000 per year to provide their services.
Falcons are commonly used at 33 AENA operated airports to control wildlife, such as keeping Pigeons from operational airspace and to keep rabbits off the runway. The Ministry of culture notes that the use of Falcons is "cheaper, faster, efficient and environmentally friendly" compared to other methods.
last month it was revealed how Central Government had agreed to underwrite any operational losses at the regional airport accrued in 2012 up to €5.6 Million.
This comes despite the fact that Castellón airport is still yet to receive it´s first scheduled commercial passenger flight.