Rajoy Names All Cabinet Positions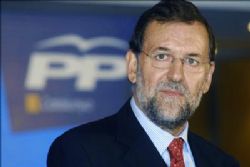 Following a two-day investiture debate earlier this week the leader of the Partido Popular, Mariano Rajoy, was sworn in as the country's new Prime Minister.
Since leading the party to a landslide victory at the general election just one month ago, he had been refused to be drawn on naming his cabinet, insiting that he would 'choose the best people for the jobs'.
Rajoy was officially sworn in as PM yesterday afternoon and following a brief telephone conversation with the President of the USA, who offered his full support, together with a meeting with the King, he has now finally named the cabinet for the duration of his administration as Prime Minister :
Deputy Prime Minister, Minister for Presidency & Spokesperson: Soraya Sáenz de Santamaría
Foreign Affairs & Cooperation: José Manuel García Margallo
Justice: Alberto Ruiz-Gallardón
Defence: Pedro Morenés
Hacienda & Public Administration: Cristóbal Montoro
Interior: Jorge Fernández Díaz
Development: Ana Pastor
Education: Culture and Sports, José Ignacio Wert
Employment & Social Security: Fátima Báñez
Energy & Tourism: José Manuel Soria
Agriculture, Food & Environment: Miguel Ángel Arias Cañete
Economy: Luis de Guindos
Health, Social Services & Equality: Ana Mato
Observers will note that there are fewer cabinet seats than in the previous PSOE administration, due to a merger of a number of positions.