Unnim posts 107-million-euro loss as bad loans jump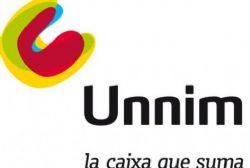 Unnim, the Spanish lender that has been taken over by the Bank of Spain, posted a loss in the first nine months of the year of 107 million euros due to a jump in non-performing loans, a deterioration in the value of its real estate assets and restructuring costs, the bank said in a statement on Friday.
Unnim said its non-performing loan ratio as of the end of September climbed to 8.34% of total lending. The ratio at the end of the first half, when Unnim booked a profit of 25.4 million euros, was 6.34%.
The central bank is preparing the sale of Unnim, which was formed by the merger of the Catalan saving banks Caixa Manlleu, Sabadell and Terrassa. About 20 local lenders and foreign funds have requested information from the Bank of Spain on the sale.
The central bank recently sold nationalized lender CAM to Banco Sabadell.