Spanish property 'is attractive investment'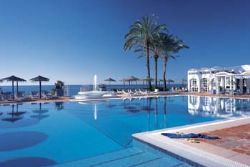 Those looking to move abroad may wish to examine Spain's real estate market.
Spanish Property Insight head Mark Stucklin explained house prices in the nation have taken longer to adjust downwards than they have in other countries.
Certain coastal areas have experienced a decline in the value of residential buildings of more than 50 per cent, he pointed out.
The specialist claimed these dwellings could not be built for cheaper, arguing: "You're just buying it at cost".
It would be a reasonable expectation to forecast that the euro will continue falling against other currencies during 2012 although "nobody has a crystal ball", Mr Stucklin remarked.
The best assets are likely to have "price stability" at the moment, he asserted.
Apartments were the most popular class of Spanish accommodation enquired about during the second half of 2011, Kyero.com recently reported.
Other common requests were for villas and country houses, it added.
Click here to read More News Stories by Expatriate Healthcare?