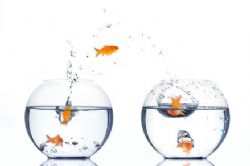 Your checklist when moving to Spain! Print a copy out and keep it to hand...
Whilst in the UK...
Locate a suitable area for relocation to
Research the type of property that you are searching for
Check out the local schools & healthcare infrastructure
Decide on your criteria - your "must have's" and your dislikes
Will you be renting or buying? - maybe renting with a view to buying?
Research and contact reputable estate agents in your preferred area with your criteria
Open a trading account with a reputable foreign exchange currency broker
Contact a mortgage adviser if applicable, see how much you can actually borrow
Contact a reputable & experienced lawyer
Contact a removal company for a quote for moving your possessions
Plan your healthcare : private or state?
Inform UK benefits agencies of your move
Inform private pensions policies, banks, endowments etc... of your move
Update your cv if you are seeking employment and send it to agencies in spain
Obtain your NIE number (a Spanish gestor can do this for you)
Speak to a vet about moving your pet to Spain
Make sure your passport & uk driving licence are in date
Buy a good spanish phrase book!
When you arrive in Spain...
Open a bank account
Do you wish to apply for a Residencia card?
Register on the padron
Apply for state healthcare if applicable
Register with the utilities
If you will be working here do you need to register as "Autonomo" – self employed ?
Make a Spanish will to protect your spanish assets
Research a funeral plan
Do you need to legally import your car?
Insure your property, contents & car
Remember to put insurance, tax & ownership documents in you car
Take numerous photocopies of every document you have and file seperately
Do you need UK or Spanish tv?
Do you need to send small, regular sums of money to & from the uk? – if so contact a money transfer agent
Keep checking Tumbit.com for legal & financial advise
Meet with an assesor, financial advisor or tax consultant to discuss your financial situation and plan your future
Now that you are finally here, plan a week or two away from your new home to take in an intensive Spanish language course