Minister confirms Spanish tourism numbers for 2011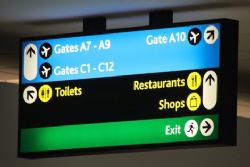 Spain's new Minister for Industry, Energy and Tourism, Jose Manuel Soriait, confirmed yesterday how the country welcomed a total of 56.9 million foreign tourists last year - up 8.1% on 2010 when 52.6 million tourists came to Spain.
Early last year the previous administration predicted that 57 million tourists would visit Spain, which would make 2011 the best year for Spanish tourism in the last three years and the fourth best in history.
Only 2007 with 59.2 million visitors, 2006 with 58.4 million tourists and 2008, when 57.4 million foreigners came to Spain, have been more successful for the country's tourism industry.
The boost that the industry saw last year has been put down to the disruption and political uncertainty seen in popular destinations in North Africa and the financial troubles of Greece which threatened riots and strike action. This encouraged travellers to seek a 'safer' holiday destination that has remained a tried and tested favourite for decades.
The recovering Economy in a number of Nothern European Countries, including the UK, has also tempted people away from a previously seen trend of 'Holidaying at home'.
Statistically, the Brits remained the largest group travelling to Spain increasing by 9.1% on 2010, with the German's being the second most popular group, with their numbers increasing by 3.1%. Although smaller in terms of actual numbers, significant growth was also seen from the Italians (8.5%), Scandanavians (8.4%) and the French (4.6%).