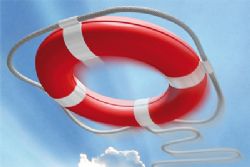 If you are planning to visit Spain you may like to read this article and get the facts on Travel Insurance to Spain and it's importance.
>> Click HERE to get your Travel Insurance Quote today <<
Quite often, EU Citizens travelling to Spain from other EU member states assume that they are automatically covered by their EHIC Card in the event of the unexpected.
To a certain degree there is some truth in this, however this level of cover is very basic, will ONLY be medical related and ONLY for Emergencies.
EU Regulations state that you are entitled to the same level of care as a resident of that country, although in most countries you would be expected to make contributions to your medical expenses, which can run into thousands depending on the care required - Spain is one of those countries.
Additionally, If you require repatriation for any reason to your country of origin, you and/or your family will have to pay for this.
For this reason, Tumbit.com recommends that travel insurance to Spain is taken out BEFORE embarking on any trip to Spain. If your travel plans include visiting other European countries, a European Travel Insurance policy is essential rather than one that is specific to just Spain. This includes non-EU Citizens and those already resident in Spain who may be travelling back to the UK to visit friends and family.
Know before you buy
Purchasing Travel Insurance to Spain or any other European country, is easy and much cheaper than you may think. Make sure you have the essentials written into your policy before you buy.
Your policy should cover these basics:
Medical Expenses (in total or up to a certain threshold)
Personal Injury
Repatriation in the event of death
Repatriation for medical reasons
Emergency Evacuation (due to natural/un-natural disasters or civil unrest)
Legal Representation
Family Representation (A provision whereby family members can be flown out to be at your beside)
Theft and loss of personal effects
Emergency funds (In the form of cash or meal vouchers)
Compensation for delays or missed travel
* If you are intending to take part in any sporting activities, including water sports and/or adventure sports, you will require a more specialised holiday sports insurance policy.
Benefits of Travel Insurance
Peace of mind
No need for additional funds in the event of an unexpected event
Assurance that you will be repatriated, no matter what
24 hour support from your insurance provider