Regions pay Ryanair 80 Mln Euros in subsidies in 2011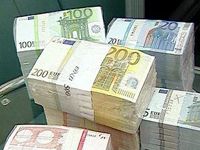 The Regional Governments of Spain together paid more than 91.5 Million Euros to budget airlines for maintaining flights to their airports in 2011. Ryanair is by far the largest beneficiary of such agreements, receiving 80 Million Euros last year, with Catalonia alone paying more than 8 Million Euros in subsidies, and signing a further committment to make the same payments for a further five years.
Many of the regions are struggling to promote their smaller airports themselves and have had to resort to paying subsidies to attract a number of low cost airlines to encourage tourism in these areas.
Many Regions have chosen not to make the total amount of these payments known to the public for fear of causing an outcry from their electorate, and as such in the cases when they are made known they are often referred to as 'Marketing agreements'.
The extent of these subsidy payments has caused the airline to move aircraft and routes between airports seemingly at whim, and dependant largely on who is currently paying the the largest financial incentive at theat time.
Recently the airline moved a number of routes from Granada to Malaga due the Provincial Governmenty being unable to continue with payments, and it has been suggsted that Ryanair's situation at Alicane's El Prat airport will be decided by the subsidies paid to them by the regional government of Murcia as soon as an agreement with Corvera airport can be found that is preferential to them.