Spain's kids say fight euro crisis with hugs, kisses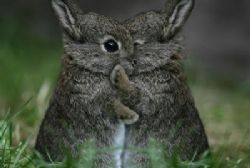 The study of 1,200 children between the ages of 6 and 12 by the Psychology Institute (EOS) showed they believed their parents seemed more worried, were in a worse mood and were out of the house more than before the crisis.
Spanish children recommend their parents work less, smile more and get hugs and kisses as a remedy against the worst economic crisis to have hit the country in decades, according to a poll published this week.
Some 96% of those surveyed said their parents needed to improve their health habits by working less and sleeping more, while almost half recommended they spend more time hugging, kissing and playing with their children.
Spain has the highest unemployment rate in the developed world at almost 23% and is thought to have already sunk in to the second recession in three years.
"The physical and emotional state of the parents is transmitted to their children. An exhausted parent is less enthusiastic and has less time to play, which the child picks up on and can have negative consequences for their education," child psychologist at the EOS Francisco Rodriguez said.
As much as 40% of the children polled said they heard the word "crisis" every day compared to 27% "Messi", Barcelona football player and voted World Player of the Year, and only 11% for Real Madrid's leading striker "Cristiano Ronaldo".