Voting for 'Worst Spanish Company' extended by 1 week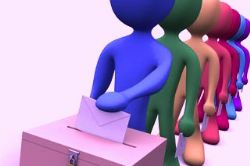 The decision was taken last week to extend the voting for the FACUA Consumer action group's third annual "Worst Company of the Year" award.
The decision was taken to extend the original date from 15th to the 22nd March when it was found that just 40 votes seperated 3 of the 5 nominees.
Consumers now have a further week to vote for Vodafone, Movistar and Bankia, whilst voting on Ryanair and CAM Bank - who attracted the least votes - has closed.
Movistar has been voted "Worst Company of the Year" for the previous 2 occassions, whilst Vodafone has also been a nominee each year.
The awards organized by FACUA have two other categories: "Worst Advert" (where consumers have already chosen Movistar), and "Worst Business Practice".
The FACUA website - www.facua.org/es - where consumers are invited to log in and vote, reminds the public of the 'failings' of the last 3 nominees :
Bankia : After receiving an injection of €4.465 million, Bankia managers decided it was a good idea to impose a fee of €2 per month to customers not paying more than € 2,000 per month into their accounts. President Rodrigo paid himself €2.3 million in 2011.
Movistar : Will it be 3rd time unluck ? The two-time winner of the award is nominated once again. The Spanish telecommunications giant is still arrogant and incompetant enough to continues to make teaser offers with unobtainable prices, while maintaining a [non] customer service department which many banaks aspsire to.
Vodafone : Great to see a British company flying the flag for customer service in Spain. A 3rd time nominee, plus the largest recipeint of all customer complaints this year - particular for billing clients for unsolicited services.