SEPLA calls for Gov't to enforce arbitration with Iberia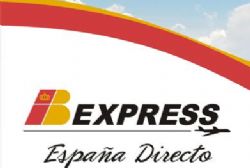 The SEPLA Pilots Unions, who is representing 1'400 Pilots employed by Iberia, has today claimed that the conflict between both parties over the creation of the Iberia Express low-cost subsidiary is 'irresolvable', and has called upon the Government to enforce arbitration.
SEPLA's representative at Iberia, Justo Peral, made the calls at a press conference earlier today to mark the 5th of a planned 30 days of strikes due to be held everty Monday and Friday until the 20th of July.
Today's action brought the cancelation of 125 flights - 37% of the 334 scheduled - of which 8 are long-haul, 57 middle-distance and 60 domestic.
Pearl claimed that the company had reached similar agreements with BA pilots and their technical crew, when they had similar concerns over BA's plans to create a low-cost subsidary through the purchase of BMI, so wondered why the situation should be different with Iberia.