Germany rejects bailout of Spanish Banks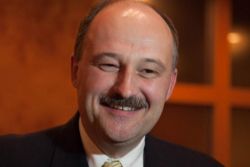 Standard & Poor's downgrade of Spain does not change Germany's position on allowing Banks to have access to Europe's financial backstops.
Micheal Meister, a senior lawmaker from Chancellor Angela Merkel's party commented "The German position is absolutely strict, and since such aid programs require unanimity, there's not going to be any change. All sorts of people can try to set things in motion, but Germany won't vote for it."
Meister continued to say how it was "obvious" that there can't be unconditional help from the European Stability Mechanism (ESM) for Spanish banks, and that the responsibility and liability should lie with its members, which are nation states, not banks.
The Deputy Chairman of the Christian Democrat party also said how "Spain doesn't only have a problem with its banks. Spain has a problem with its banks, it has a problem with its budget and it has a problem with its economic situation, with its competitiveness too."
However, he confirmed that he was confident that Spain "can get by without external help, despite the rating agencies", but that he expected to see further European downgrades in the coming months.