The World needs Castellon Airport : Fabra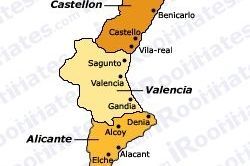 Carlos Fabra, the former President for the province and Castellon and now President of Aerocas, has told a press conference how there are just four "inepts" in the whole of Valencia who are against the airport, and that everybody is in favour of the project.
Fabra went on to name three of the four critics of the facility who were "systematically opposing the airport" as being : Spokesman for the 'Iniciativa en Castellón', Carles Mulet; Deputy for the Bloc-Compromís, Josep María Pañella and the Deputy for the EUPV, Marina Albiol.
He added that "the rest of the world wants the airport," and concluded by saying how "Whoever does not see this is either silly or stupid, I do not know what is worse."