BoS deputy to oversee EU aid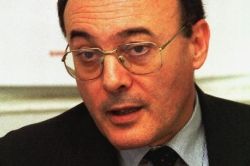 The Bank of Spain has named Fernando Restoy as its deputy governor, who will oversee the country's bank restructuring fund and have a key role in managing a European loan of up to 100 billion euros to the country's ailing banks.
New Governor Luis Maria Linde was sworn in on Monday following the early resignation of Miguel Angel Fernandez Ordonez, and the Bank of Spain confirmed Restoy as his second in-command.
Restoy will take over as head of the bank restructuring fund, called FROB, after Spain agreed on Saturday to take on European credit to help recapitalise some of its banks struggling with souring property loans.
The money from European funds is likely to be paid into the FROB, which will then oversee the capitalisation and restructuring plans of those banks that need aid.
Spain is expected to detail the precise amount its banks need in order to meet tough capital requirements after the results of an independent analysis of the sector is published, before June 21.
Restoy, an economist who already served at the bank of Spain at the end of the nineties, was appointed deputy chairman of the market regulator CNMV in 2008. He was also member of the management board of the European Securities and Market Authority (ESMA) since 2011.