Spain debt costs to jump as euro doubts simmer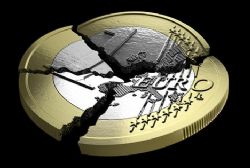 Spain is likely to pay record high rates to borrow at debt auctions this week after the Greek election failed to ease concerns about the future of the euro zone and amid uncertainty over whether Madrid will need a full sovereign bailout.
The yield on Spanish 10-year bonds hit a fresh high of above 7% on Monday, jumping by as much as 37 basis points, as initial relief over the victory of pro-bailout parties in Greece gave way to ongoing fears of deeper problems facing the bloc.
7% is considered too pricey for a country to afford over the long term. Such levels have previously led to bailouts in Greece, Ireland and Portugal.
Spain's Treasury will issue between 2 billion and 3 billion euros of 12- and 18-month debt on Tuesday and between 1 billion and 2 billion euros of bonds due in 2014, 2015 and 2017 on Thursday.
Monday's market response to the Greek election - in which parties committed to the conditions of a EU / IMF bailout won by a narrow margin - suggest the prognosis is not good.
"It looks as though the market's broken now. I don't think there's anything the Spanish can do to bring it back. I don't think the ECB can bring it back... (a full sovereign bailout for Spain) is inevitable," said Harvinder Sian, a rate strategist at London-based RBS.
"With the (G20) summit not looking like it will produce anything particularly dramatic to help in the crisis situation, I think the market's made its statement. There has to be a change in the way the Europeans are attacking the crisis."
World leaders meeting in Mexico for a G20 summit on Monday are expected to push European leaders to outline a lasting strategy to save the euro currency and end financial turmoil.
BAILOUT WORRIES
Spain, the euro zone's 4th largest economy and more than twice the size of bailed-out euro zone partners Greece, Portugal and Ireland combined, is at the centre of market jitters as it struggles with a deep recession and banking sector restructure.
The 12-month T-bill was trading on Monday in the secondary market, considered a good guide of primary auction yields, at around 4.1% while and equivalent 18-month bill was trading at a yield of above 4.%.
Yields on both bills passed 5% in November but later retreated to below 4% for several months. Last month, the 12-month auctioned at 2.985% and the 18-month bills auctioned at 3.302%.
Thursday may be a bigger test, when Spain auctions bonds maturing April 30, 2014, July 30, 2015 and July 30, 2017.
On Monday, the 2014 bond was trading at around 5.3% compared with 2.069% at its last primary auction on March 1. The 2015 bond was trading at 6% after 4.876% on May 17 and the 2017 was trading at 6.5%, compared with 4.96% on May 3.
Spain's economy is under heavy pressure.
It entered its second recession since 2009 in the first quarter, and while it has barely grown at all since the property bubble burst in early 2009, most economists expect the economy to continue to shrink into next year at least.
Unemployment is over 24%, more than half all young Spaniards are out of work and deep spending cuts to tame one of the euro zone's largest public deficits are expected to prolong the downturn as investment plummets.