Banco CAM Appeal Finca Parcs Court Ruling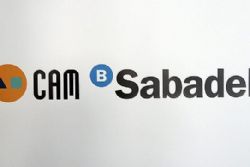 CAM Bank, recently rebranded as SabadellCAM, has filed an appeal against the Judgment of the First Instance Court in Hellín which sentenced it along with the developer Cleyton GES SL to refund buyers deposits in the case of the Las Higuericas Finca Parcs development near Murcia, Spain.
In the First Instance Judgment CAM Bank was sentenced, jointly and severally, with Cleyton GES SL to refund almost 1.5 million Euros plus interest and costs relating to 55 sales contracts for 47 members of the Finca Parcs Action Group.
The deadline for the submission of an appeal and payment of the deposits to the Court was Tuesday 10 July 2012 and the CAM Bank Appeal was dated 9 July.
The developer, Cleyton GES SL, did not appeal the First Instance Court Judgment.
RESPONSE TO THE APPEAL
The Appeal filed by CAM Bank was admitted into the Court system on 13 July and the Finca Parcs Action Group now has 10 working days to file their opposition to the appeal.
Jaime de Castro, Lawyer for the Finca Parcs Action Group, expects a favourable decision from the Albacete Appeal Court considering "the strength of the First Instance Judgment against CAM Bank and the available Case Law relating to Banks liabilities and obligations according to Spanish Law, LEY 57/1968"
PAYMENT OF 1.5 MILLION EUROS
De Castro also announced that payment of 1,494,710 Euros had not been made to the Court by either defendant; therefore he has now "requested the provisional execution of the Judgment while the appeal process continues".
As for the timescales for reaching a Judgment in the Appeal, De Castro said that the Albacete Appeal Court normally resolves these cases in a reasonable time, which can be between two months and one year depending on the characteristics of each case.
Throughout the trial in May, CAM Bank maintained it was not responsible for the situation and that all irregular actions and illegalities were committed only by the developer.
MISMANAGEMENT, NEGLIGENCE & MALPRACTICE
However, regarding the involvement of CAM Bank, which claimed it has no relationship with the buyers, the judgment of the First Instance Court states that "The truth is that CAM knew that the payments made by buyers into accounts at their branches were on account of real estate purchases and CAM showed absolute disregard to the obligations imposed on financial institutions by LEY 57/1968 and this behaviour can be described as banking malpractice. It is clear the off-plan deposits were used in a manner contrary to the requirements of Spanish Law, LEY 57/1968.
We must not forget that the obligation to deposit the amounts advanced to an account opened specifically for that purpose is that of the financial institution as not only does it receive the premium of the guarantees but also benefits by way of profit from the project" SabadellCAM