Buying Off-Plan deffinately has many advantages - however,to succesfully buy a dream property you need to research and plan the entire proceedure ...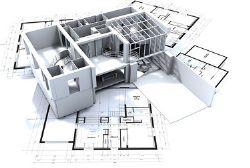 Spain has definitely seen plenty of new developments over the last 20 or so years. Many people all over the country have jumped to the chance of investing upon a new home here, with many British people falling in love with the Spanish weather and their relaxed way of living. Some of the developments in Spain have involved people looking to build their own custom made home as a possible future retirement plan.
New developments in Spain have usually been located in the popular coastal areas and main centre spots, which attract many tourists and young people looking to rent for a short period. New developments that are built by external construction agencies are most likely to be taken by property enthusiasts looking for great prices and a chance to get their foot onto the property ladder. People buying abroad for the first will benefit more from buying newly built properties as they will not need renovation and are more likely to be offered at a reasonable price to begin with.
Further developments in Spain have seen a boom in population towns and areas, which were once quiet and relatively sparse in local amenities. The developments have made it possible to build up on its profile and help put some of the lesser-known areas on the map. Developing your own property in Spain requires much more experience in the property market and a lot of money so if you are a first time buyer this is not an option for you (unless of course you have a lot of money to spend!).
Approaching a developer is just as difficult as you need to have been well prepared before going ahead and buying a property from a developer. There is a lot of researching that would need to be done before approaching your chosen developer, as some developers may lack previous experience and look to try to take your money instead. This has been a problem for many people looking to buy a property; therefore, you will need to make sure that you have looked into the developers' previous experience as a property developer.
The next thing you would need to do is to research the location and the surroundings of the chosen property. This is a single most important factor in any kind of purchase, whether it is to settle into or used as an investment only this will affect the value of your property in the future. If you are situated in a location, which has very little amenities nearby, then you are more likely to lose the interest of people who want to rent a place in Spain or will face problems if you want to move to the area (particularly if you have a family).
With some developments in Spain, they may be built so they are suitable for people looking to retire; whereas others are better suited for investments such as renting out the property as a holiday accommodation. These include apartments, houses or villas. Furthermore, you will also need to research into the local community, as this is very important to maintaining a strong income or having a good quality of life living in the area.
Some new developments in Spain also have a security policy so you may need find out more with your developer of what is offered. Closed gate communities prove to be better for the property, unless it is used as a holiday home.
Finally, always find out what services are offered, such as nearby entertainment facilities, restaurants, shops, gyms, medical practises, police station and hospitals. As mentioned before if you have a property in a remote and derelict area, then you will need to find out about transport links.