Spain July electricity demand falls for 11th straight month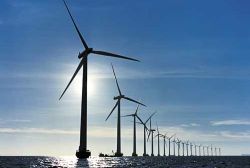 Spanish electricity demand fell for the eleventh month in a row in July, data from national grid operator REE showed on Tuesday, as a tough recession bit into consumer demand.
REE said demand fell by 2.4% compared with the same month a year ago to 21,646 gigawatt hours. This compared with consumption of 20,655 gigawatt hours in June.
For the first 7 months of the year, demand was down 1.7% from the same period in 2011.
The data also showed wind energy use fell in the month, down 7.3% year-on-year, and made up 13% of total production. Renewable energy accounted for 29.4% of production in July, up from 28.1% in July last year.
Following is a percentage breakdown of Spain's generation mix in July as provided by REE :
SOURCE / PCT
WIND 13.3
NUCLEAR 22.7
CO-GENERATION 12.1
COAL 20.9
GAS 14.9
HYDRO 7.3
SOLAR PV 4.6
THERMAL RENEWABLE 1.9