Spanish Bankruptcies reach record numbers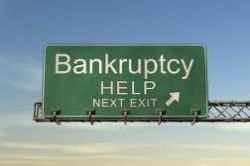 Spain's National Institute of Statistics (INE) revealled how a staggering 2,272 businesses and induviduals declared themselves bankrupt over the course of Q2 of 2012, representing an increase of 28.6% compared to the same period last year.
The number of induvidual bankruptcies actually fell, meaning that the increases were down to failing businesses.
Last year a total of 6,755 bankruptcies were declared representing a 13.3% increase on 2010, making 2011 the worst year on record for Spanish bankruptcies.
Allmost one-third of all the businesses declared bankrupt in Q2 were from the struggling construction sector.
PYMEs (Small and medium-sized companies with turnovers below 2 Million Euros PA) represented almost three-quarters of all bankruptcies between April and July.