Spain bank stress test results to be released today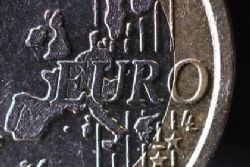 The Cabinet is due to announce the results of Banking sector stress tests designed to reveal the full extent of 'toxic debt' across the industry later this afternoon, where it is feared that the need for a €100 billion bailout will be highlighted.
The stress tests were insisted upon by the EU as precondition of recieving a €100 billion rescue package for the country's struggling banking sector.
The deal was agreed by euro zone partners in June, and are part of the government's continuing efforts to convince investors that it has got to grips with deep seated problems in the Spanish economy.
Like Ireland, Spain suffered from a huge property bubble until 2007. But unlike Ireland, Spain was slow to admit to the scale of property-related losses suffered by the banking sector.
The Spanish government have said that troubled banks will only require €60 billion, but most analysts insist this is unlikely to be enough.
The stress tests could see the permanet EU bailout fund, the ESM, directly recapitalising banks.
They are also a precursor to Spain setting up a NAMA-style bad bank. This is designed to show investors and Spain's euro zone partners that the country is finally getting to grips with the huge hole in its banking sector, which was related to so much reckless lending during the boom years.