Spain comfortable with waiting game on aid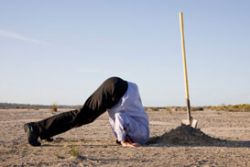 Spain is comfortable putting off an international aid request for weeks or even months as it waits out German political obstacles and seeks greater definition on the European Central Bank's bond-buying program, analysts and sources say.
In the meantime, Spanish Prime Minister Mariano Rajoy is focusing on measures such as intensifying labor market reforms, as well as pushing for a European banking union that would help rebuild confidence in Spain's tarnished banking sector.
Spain's borrowing costs spiked in July, the yield on the benchmark 10-year bond jumped over an unsustainable 7%, but tumbled after ECB head Mario Draghi unveiled a bond-buying scheme to lower Spanish borrowing costs.
Spain must first sign up for a European rescue plan to trigger the bond buying. Given its debt position, the Spanish government still sees that step as inevitable but pressure has eased as investors are less willing to bet against Spain with the ECB waiting in the wings.
Germany has sent Spain strong signals that it should hold off because German Chancellor Angela Merkel is wary of presenting a fresh aid request to her parliament, euro zone sources say.
Sources familiar with Rajoy's thinking say he also wants the ECB to indicate exactly what it will achieve with the bond-buying. Is the idea to avoid periodic volatility or to define a reasonable level for the risk premium on Spanish debt? they ask.
"We will end up there, with ECB action, but the ECB is still designing the instrument in more accurate terms," said a source close to the government. "The markets understand that we have the fire extinguisher. We'll see how it evolves in the coming weeks."
Turmoil over Greece, a fresh spike in Spanish yields or a credit rating downgrade to junk status for Spanish government bonds could accelerate the process, but for now Madrid is comfortable taking it slow, the source said.
Spanish officials see more risks to moving ahead quickly without assured German backing, than in delaying a request.
Meanwhile, they think things are moving in the right direction. For example, criticism of Draghi's plan has died down after strident objectives from ECB Governing Council Member Jens Weidmann, who heads the German Bundesbank.
"We think that the current period of vacillation might last for several months if events don't intervene," Alex White, an economist with JP Morgan in London, wrote in a research note.
White said he saw little on the horizon to change Germany's desire to avoid a Bundestag vote on Spain in the near-term.
Then there is Rajoy's personality to consider.
"Rajoy has infinite patience to put up with tension where others would break down," said a senior banker in Spain.
Although Rajoy has said he is studying conditions for seeking European aid, there is no mystery over what the European Commission would demand of Spain in terms of structural reforms and spending cuts.
Euro zone sources have said conditions are likely to be largely in line with measures the country has already taken, since Spain would not be applying for a full rescue program that would cover all of its financing needs.
The IMF has sent a strong message to European policymakers to focus on growth even as they try to correct deficits, a line Spain applauds.
With the economy in a deep recession and unemployment close to 25%, Spanish officials point out that ECB intervention might bring liquidity, but won't revive economic growth.
"With or without liquidity we have a growth problem globally, that we must start discussing," said the source close to the government.
BANKING REFORM
Rajoy has concentrated on moving forward with banking union - under which the ECB would supervise European banks and the region would set up a deposit guarantee fund -- which he sees as key to improving Spanish banks' access to liquidity.
After meeting French President Francois Hollande on Wednesday the two leaders called for rapid progress toward banking union at a European leaders' summit next week. However, Germany and others do not expect agreement even on cross-border supervision for a year or more.
Originally, Spain was pushing for the banking union because it would have allowed the ESM rescue fund to directly recapitalize Spanish banks, keeping the cost of a financial sector rescue off the country's public accounts.
However, Spain is less concerned about that impact now, since it estimates it will use only €40 billion of the €100 billion of bank rescue funds lined up, equivalent to only 4 points of GDP.
Treasury Minister Cristobal Montoro calculated the deficit would swell to 7.4% of GDP this year when taking the bank rescue into account, but he said the European Commission would not consider that as non-compliance with targets, since it is a one-off.
But banking union is still paramount for Spain since it would foster some confidence in its financial sector, which was crippled by a decade-long building boom that collapsed 4 years ago leaving the banks with €184 billion of bad debt.
Rajoy has announced €65 billion in budget savings by the end of 2014 to try to bring Spain's deficit down drastically, in line with EU targets.
But rising unemployment, falling tax revenue and the recession are undermining his efforts.
The Spanish government is acutely aware that next door, Portugal's severe spending cuts have failed to revive the economy.
On Tuesday, in Luxembourg at a meeting of European finance ministers, Spanish Economy Minister Luis de Guindos said the euro zone believed Spain's budget cuts programme should take account of its recession.
In Madrid, the source close to the government said under European rules if the government misses is deficit target because of recession, the European Commission would not apply sanctions for a missed deficit.