Expats recommended to save in more than one currency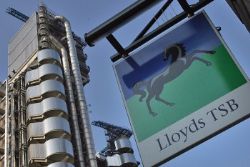 Expatriates have to be good at thinking about money and converting exchange rates in their heads in order to make sure that they understand their finances across the world.
Many people who go to live abroad do not cut all ties with their home country, with some having property, income or pensions in the UK, according to an article in The Telegraph.
It suggests that since an expatriate's finances tend to be spread over two or more currencies then there is no reason why this cannot extend to savings.
Having some savings in sterling is a particularly good idea for those who intend to return to the UK, but having some in local currencies can also be useful.
There are a number of banks which will allow savers to split their money between currencies and have two or more with the same provider.
These include HSBC, Lloyds Bank International, Skipton International, Britannia International and Co-operative International.
Jim Coupe, managing director at Skipton International, said: "There is no doubt that we have seen a strong vote of confidence in our primary offer to customers this year, which is for attractively priced savings accounts.
"We are witnessing continued and strong demand for both shorter term fixed-rate savings accounts, which give savers a known return, and also variable-rate notice accounts, such as our 120-day product."
Expatriates need to keep an eye on the relative strength of currencies in order to decide whether to change the location of parts of their savings.
If a person is living abroad then they are likely to keep abreast of the currency situation in the country where they live it will affect their day-to-day life.
Richard Musty, expatriate banking director at Lloyds TSB International, said: "Our most recent research suggests that confidence in the euro has continued to ebb, at least to a certain extent.
"Only 20% of expats we surveyed held any savings in the currency, down from 29% 6 months earlier."
Click here to read More News Stories by Expatriate Healthcare?