El Gordo : One deserving lucky winner ??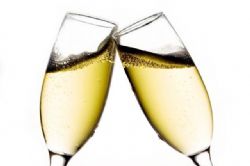 For too many people 2012 has been a tough year.
Tumbit isn't normally drawn towards sentimentality, but as we ripped up our losing El Gordo ticket for this year all we hoped for was that the lucky winners were deserving winners.
Probability, it seems, does not discriminate between those deserving or not, and it is too often that convicted criminals and the like can enjoy the advantages that a few extra quid can bring whilst others are left to struggle on.
Anyone wishing to hear a little reassurance that the cash they spent on their losing decimo this weekend did not go to waste may like to hear the story of one such lucky winner.
Our friend Mo, from Spainstruck.com explains >> HERE <<
Under these circumstances, I think most of us would be happy to forgo a little bit of luck each Christmas in favour of a few deserving others.