Spain public taxation up 4.2% over 2012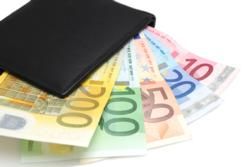 Spain's Secretary of State for the Treasury announced earlier today that public revenues for last year (2012) had increased by 4.2% on 2011.
This figure was in line with the Central Government budget forecasts.
The Government obtained an increase in revenues by such means as increasing Electricity bills a total of three times over the course of 2012, hiking Motorway toll fees at the start of the year (as with 2013 also !), and by increasing the rate of IVA (VAT) in September from 18% up to 21% (for the higher rate).
Earlier today the National Institute of Statistics (INE) announced that the rate of inflation had increased by 3.0% by the end of December, based on the same period a year earlier.