Telefonica given go-ahead to raise rivals' fees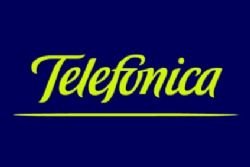 Spain's former telecoms monopoly Telefonica can raise the charge for rivals to rent its phone lines by 3.4% to €8.6, the country's telecoms regulator said on Friday.
CMT said other operators had 20 days to lodge any objections and highlighted the proposed rate was below charges in Britain, France and Germany of up to €10.
Fixed-line rental by other operators accounted for €210 million of Telefonica's revenue in the first 9 months of 2012.
The company's revenues in its home market have been slipping as cash-strapped customers ditch their mobiles or switch to cheaper operators for fixed line, mobile and Internet services.
Last week it was reported how Spain's total number of internet connections increased by 86,296 users in November to reach 11.52 million lines, whilst fixed lines fell by 16,789 to reach 19.03 million lines.
The report also revealed a trend for consumers changing their mobile phone provider in order to find a more competetive contract in the face of a worsening economy.